Registration Instructions
If you don't already have FlashFXP installed on your computer please download and install it now.
Download FlashFXP version 5.4.0 (build 3970)
To register your copy of FlashFXP, First start FlashFXP, then click the "Enter Code" button on the shareware dialog shown below.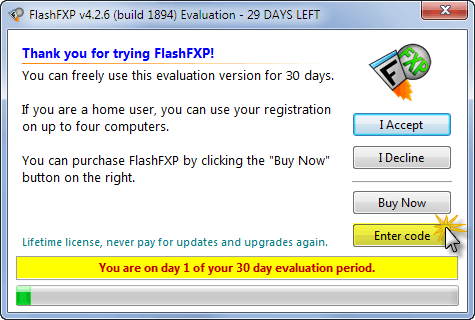 Next copy your registration key from the email you received from us and then paste it into the box shown below.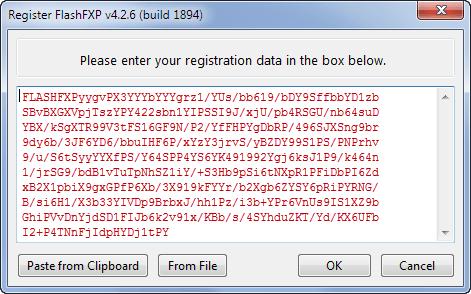 After you click the "OK" button, a message box will appear similar to below.
Thank you very much for registering FlashFXP!
FlashFXP will now restart to validate the registration key.

[OK]
Click the "OK" button