I am posting a follow up for reference as this question was answered via email.
To change the global default action from
upload
to
prompt


Open FlashFXP
From the main menu select Options > Preferences, then from the Preferences dialog select View and Edit File
Change the default action on save from
upload
to
prompt
and click the
OK
button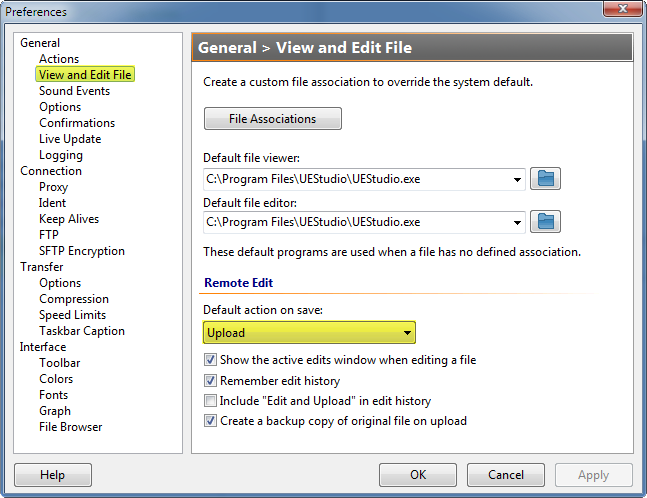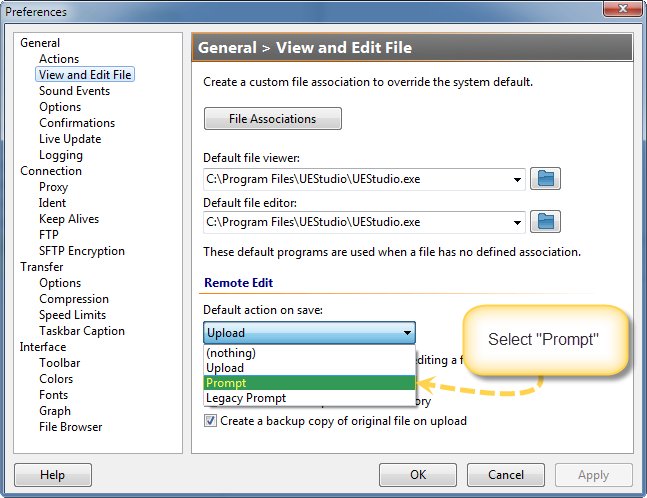 The default action is now changed to
prompt

If you have defined any custom file associations within FlashFXP the action can be defined per association.


This is done via the main menu >
Options
>
File Associations
Select the file association and click the edit button.
Change the
Perform the following action on save
to
prompt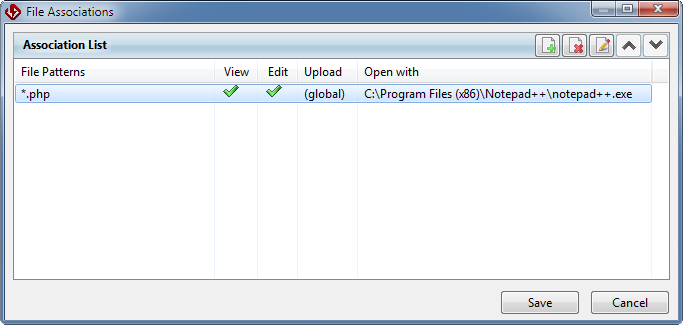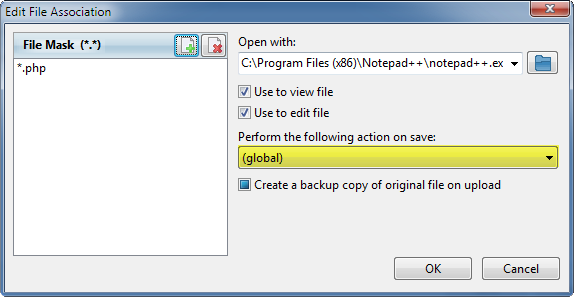 The following issue was observed in FlashFXP v5.2 build 3912 and affects all previous versions.


If you edit a file while the default action is set to
upload
and then change the action to
prompt,
the
prompt
action will not take effect when you edit the file again.
The problem is that the action information is stored along with the file edit details and because the file was previously edited with the action set to upload then it continues to use the upload action.
When editing the file again the action should be updated to use the current action method and this does not occur.
We will be releasing an update in the next day or two to address this issue.