I'm redoing all my file associations in Windows and can open any local .URL file with IE, Chrome, or Firefox via the context menu.
I'm having problems adding FlashFXP. I've tried just a plain "%1" and go/get but it just errors of course because I'm not trying to
get
anything. I just want to browse the FTP site.
Error: "-go "D:\Profile\Favorites\Links\Index of ftp.microsoft.com.url"" not found in Site Manager
See screenshots...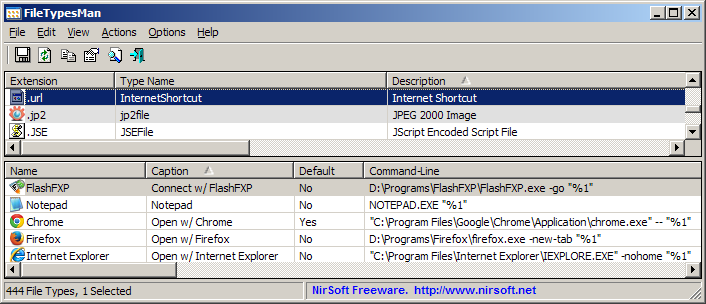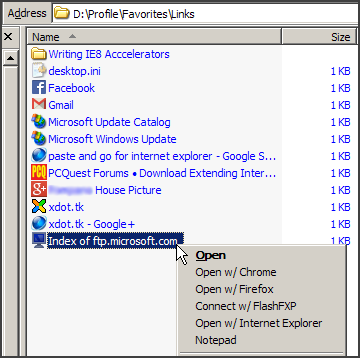 Is there a way to accomplish this with FlashFXP? Some switch I'm missing perhaps?
Thanks.